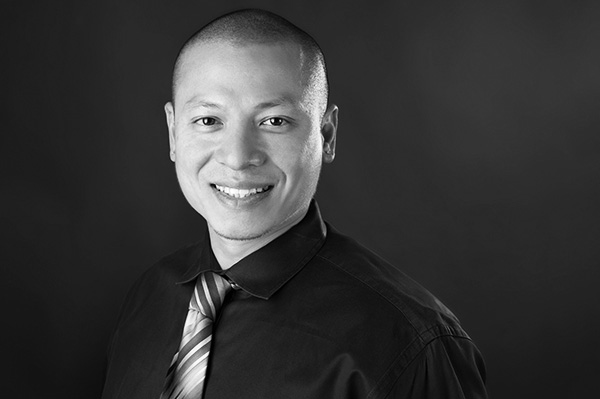 Ray Gavino is a transportation industry veteran. He graduated with a Bachelors of Science degree from Centro Escolar University in Manila. Working closely with business owners in the transportation industry, he helped identify the emerging need for cameras and fleet monitoring systems. His passion to help the industry evolve inspired him to launch Translogic Tech. He conducted industry research focusing on in-vehicle cameras in order to help the operators, contractors, and drivers have a safer work environment. As a partner at Translogic Tech Mr. Gavino helps develop cameras that have all the features that the industry needs. These cameras can be utilized by private sectors, non-profits, airport shuttles, taxicabs, limousines, and logistics companies across the nation.
De'Vang "Devo" Bavishi has been President of Ace Taxi Service, Inc. since 2007, and prior to that served as Operations Manager of Ace Taxi Service, Inc. for 10 years. The company was launched in April of 1997 with 25 Vehicles and grew to 115 vehicles within 5 years of operation. Ace Taxi has been constructed by Mr. Bavishi with a broad array of industry expertise and knowledge. This foundation has allowed the company to expand into contracted services including Cleveland Public Schools bus transportation and the Cleveland city supplemental services. Mr. Bavishi graduated with a B.A. degree from Miami University in 1997. Mr. Bavishi is also a Partner at Translogic Tech. As a safety solutions company for the transportation industry, Mr. Bavishi is a part of the development team to create an ideal camera and a fleet monitoring system that is designed to cater to the transportation industry. Mr. Bavishi is an industry expert who is passionate in helping the transportation world.
Derrick is a long time insurance professional with over 25 years of experience. From 2006 to 2010 Derrick was a Regional Account Executive at CLUS and was responsible for bringing several clients in the Midwest Region on board, including State Auto. Most recently Derrick is also the Director of Risk Management and Marketing for Ace Taxi in Cleveland where he brought in over $600K in new business in the last 12 months. Derrick is currently the Director of Product Development for Translogic Tech. He serves as the leader in product research and enhancements.
Derrick was born and raised in Cleveland where he currently resides with his wife, Kimberly, and daughter Rae. Derrick played Division I college basketball at Canisius College and was named to their All-Century Team. He also played semi-profession hoops in the Midwest. He also has coached on the high school and college level for 15 years.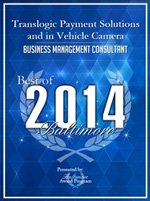 Translogic is proud to announce that we have received the 2014 Best of Baltimore award in the category of Business Management Consultant. We are thrilled that the businesses we supply our services to feel the same way about us as we do them!
Customer Service Is Important To Us
At Translogic we believe the success of our business means investing in the success of your business. We pride ourselves on superior customer service and we dedicate ourselves to making sure each of our clients are happy customers. No matter the size of your company, we devote personalized attention to the transportation technology needs of your business.